Saturday, August 2, 2014
In my previous blog I laid out how when investigating a sense of 'duty' within myself, how this whole can of worms opened up in terms of you as a mother/female carrying out the duty/mission of continuing the bloodline and having the responsibility to make sure that your offspring survives (or at least get to the point where it can have its own offspring). I ended the blog, with how I could see this point being tied in the Female's Ego Design, where females have a strong tendency of 'wanting to be right'. This is where I continue with this blog.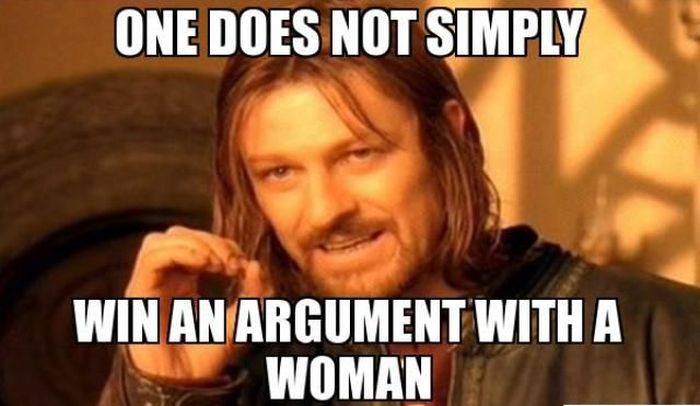 So – now you have a baby, a
child
– just like all the mothers before you and have a sense of duty to 'continue the mission'. At the same time, a lot of people did not like the way they were brought up by their own parents, where there's a strong feeling of 'wanting to do it better' with your child.
So, not only do you already carry this sense of duty from the perspective of those who came before you – now you also gave the duty to yourself to do it better, or at least not 'worse' than your parents.
So how does this now all come together in the design if the female ego? Well, having a child, raising a child is a huge responsibility. It's huge on its own and it's made even 'huger' when you drag in the whole ancestral baggage that you carry around unconsciously. And now you, as the mother being in most instances the primary caretaker/guide for the child – it all lays in 'your hands' in terms of how this child is going to grow up and succeed in life, and we all want 'what's best for our child'.
Though, what each one thinks to be 'what's best for your child', differs from person to person, depending on variables such as personal history (eg. How my parents did things is definitely *not* what's best for a child), environment, relationships with other people, economic status, etc.
So by the time you have a child, you've already pretty much made up your
mind
about life, what matters, what doesn't matter, what things you value, your preferences and so on. From that context/
idea
you then derive what you think is best for your child, what you believe will give them the best outcome in this world.
Throughout your own life, you invested quite a bit of time in 'inventing yourself', in terms of your
personality
, who you are and who you want to be seen as in society. Then when you have a baby, you invest a lot of time and energy in making sure that you are bringing up your baby in line with your own values, believing they are 'the right ones'.
So, what I have noticed here, is that when one mother points something out to another mother, there's a tendency for conflict to spark, as both believe they are 'doing the right thing' and both think that 'they are doing what's best for their child'. And because the bond between a mother and a baby is so strong, where you carried the baby in your belly, where you nursed it and spent your every moment with it as it was completely helpless and dependent – that point of 'you are doing something 'wrong' with your baby' which translates into 'you are not doing what's best for your baby' is a veeeerrrry sensitive one.
Because you just spend all this time and energy figuring yourself out in life, then you have this huge responsibility of raising a baby, then you try and raise that baby as best as you can within what you think is best – so that your child may succeed in life, and so that you are not seen as a failure against the backdrop of 'those who came before you'
AND NOW YOU ARE TELLING ME THAT I AM DOING IT ALL WRONG AND HARMING MY BABY/CHILD??????????????
So instead of investigating one's idea of onself, one's values and perspective on life – it's easier to just 'want to be right' and defend yourself at all cost – than considering the possibility that you may not have been acting in the best interest of your baby – because that is a very painful realisation/consideration to look at and face. Which is unfortunate, because what eventually plays out is the opposite, wherein 'wanting to ensure the best for your baby' and not wanting to look at the possibility that maybe you're doing things in a way that are not really best, you're creating the very window where things can actually go wrong. But because you don't want to see/be faced with that point, it's easier to just stubbornly go along with what you've always been doing, and sticking with your point of view/outlook on life and block out any feedback that may indicate otherwise. So that in your reality, in your mind : you are doing what's best for your baby, you are doing what's best for your future lineage, you're doing what's best for the future of humanity in general. And this is then also why females will go and 'clump' and 'group' together in their shared activities/points of view and participate in gossip and being nasty towards those that do not agree/do not walk their opinions/outlook on life – just to each time re-affirm and strengthen that point of 'It's okay, I am right, I am doing what is best, they are the one's who are going to burn in hell for
living
their lives like this and teaching their children this way'.
So, this is what I found within myself being a major contributing factor to the 'wanting to be right' construct which is typical to females; where females from a symbolic/archetypical standpoint have that responsibility of 'ensuring the well-being of those to come', and where this is such a huge responsibility, and where I am sure everyone experiences a great deal of uncertainty, but where instead of acknowledging this uncertainty and working with it, and actually figuring out what's best from what's not – we just 'pretend' and 'hope' to know that we're doing, and that this is the right thing, and then defend this point of view, whichever view it may be – at all cost.