Wednesday, December 24, 2014
Continuing from:
Day 66: Why Do I Hate Being a Mother? | Parenting & Fairness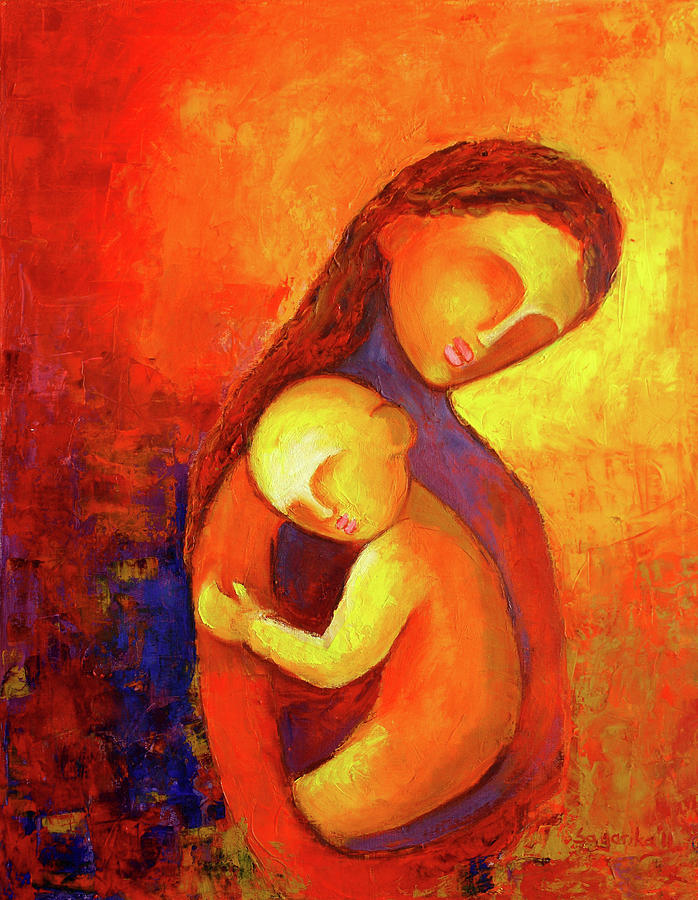 Another dimension I would like to explore / open-up in relation to being unhappy or simply having resistance from
time
to
time
towards tending to your parental responsibilities is that of parenting being a 'duty' versus parenting as self-expression.
Often I found within myself, when there was resistance or a nagging sensation within myself within moments where I had to tend to my baby, that I within that moment was approaching parenting/tending to my child as a 'duty'; and so as something that I 'have to do'/'must do'.
Parenting then becomes a 'duty', where you are 'paying your dues'. The problem with 'duty' is that you will only do what is due, when something is due – where your starting point is determined by a negative energetic experience. Once you have 'paid your dues' – you stop. There is now nothing left to move you – all dues are gone, you are no longer obliged to move and so you don't. You stop being a parent the moment the need for it is removed. You are parenting at the bare minimum, where self will do what needs to be done – but please don't ask me to do more.
What's fascinating about this – is that your range of movement as a parent is limited within a scope of
negativity
to neutrality. You will only ever 'be a parent' as 'performing parenting tasks/points' when there is a need for it, and this 'need' is channelled through a negative energetic charge within yourself, by your very starting point. Then when you have completed your duties, and all is back to neutrality – you stop being a parent the moment your duties are over. Now you go back to 'being me', 'doing what I want to do'. Implied within that, is that you will only ever experience Parenting as being something negative, as a burden, as a duty – because you yourself set yourself up to only play out your parenting role when there is a need for it. And this need is always situated within a context of negativity, where you can only remove what is due/the negative by performing your duty. Now the child has stopped crying, now I can return to what I was doing.
If you look at dues and debt – you will only ever pay what is due. And you pay your dues because it is written somewhere that 'you have to'. There's an actual figure indicating/showing you what is needed from you, and as you pay your dues, the negative figure decreases until it reaches zero and then you stop paying your debt. You don't go on paying more
money
once you've reached zero!
So when you parent from a starting point of duty – you do the same. You do what needs to be done but once the need has been removed you stop, you retreat. Parenting is then a formality, you do it because 'it is written somewhere' that you have to do it. You don't do it from a point of understanding, you don't put anything from yourself into it, you don't allow yourself to explore what is possible when there is 'no more need', you don't do it just for the sake of it – the very notion of spending more time/moments with your child,
giving
more of yourself is seen as 'a waste' (just as you would paying more than what your debt told you to pay). And every time you 'pay your dues' as 'tending to your child' – you take note of it, you keep a record – just like you would with a bank account where
money
movement is involved. And then later, when you child is older – you can remind him/her of these records and what the child now 'owes you' in return. Look at all these things I did for you – now what will you do for me?
This is parenting on automatic mode – there's no
life
in your actions, in your attention. You are simply reacting to impulses. The impulses stop and you stop. You did not do those things 'for the child' – you did them out of duty, you fulfilled your duty – but you did not fulfil your child.
To be continued…
Labels:baby,bernardpoolman,burden,child,debt,desteni,dues,duty,eqafe,expression,formality,fun,intense,job,mother,motherhood,must,Parenting & Fairness,teamlife,work